Introducing fashions that are eco friendly for our health and our planet.
Here is a classic espadrille shoe, which combines tradition, elegance and comfort, perfect for a look both sophisticated and relaxed. This classic espadrille is entirely handmade in northern Spain, and is made of linen, originating from Seville.
Traditional linen espadrilles shoes – Men
There is something perverted about the design of this bootie.
And although one may believe that such a revelation would repell me, I am inexplicably drawn to them.
Natural Linen Gold Zipper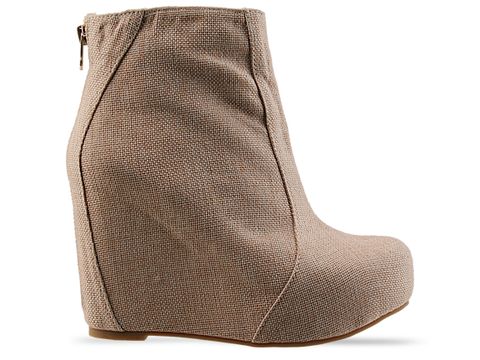 Based on the lineup of inventory on Shopbop….
I did find these little beauties (for a very fair $190).
Check it.
Introducing you to:
The Andean Collection  
Handcrafted from RAW nuts & seeds!
Ethical, Chic, Natural, Eco Friendly, Sustainably harvested, Handmade, Fair trade
www.Hangin-Around.com
Spunky DST Multi-wear Poncho
http://www.etsy.com/shop/AminataAfrochet?ref=seller_info